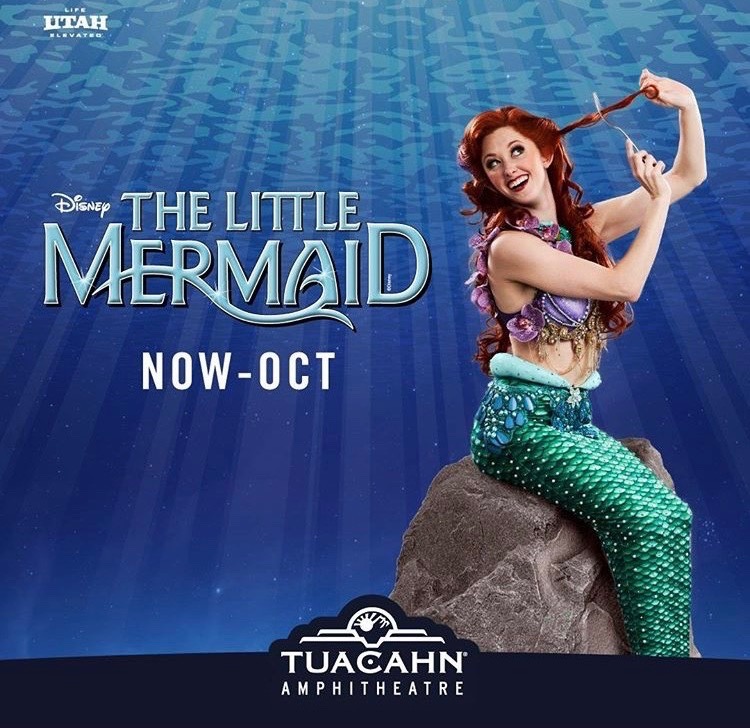 ARIEL in "The Little Mermaid"
Emily is joining Tuacahn Ampitheater's Broadway in the Canyon" summer season as Ariel in the Little Mermaid. Directed and Choreographed by Jani Walsh-Weber. Click below for tickets and more information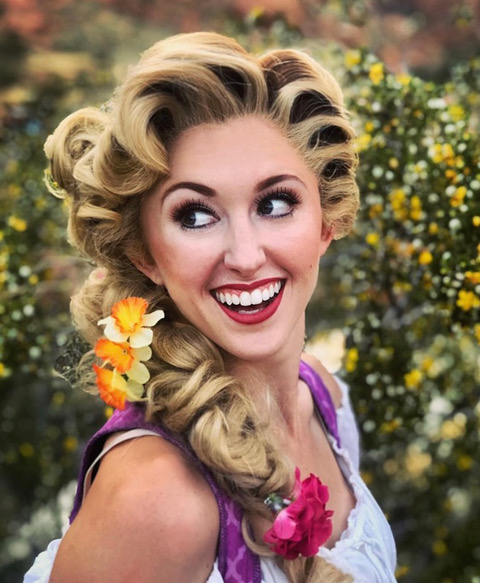 Rapunzel and Jane in Disney's "When You Wish"
Directed and choreographed by Jeffry Denman and Drew Humphrey. Emily is playing Jane opposite original Broadway Tarzan, Joshua Strickland and reprising her role as "Rapunzel" from Tangled.
LIESL in "The Sound of Music"
Directed by Tim Threllfall. Choreographed by Mara Greer. Click below for tickets and more information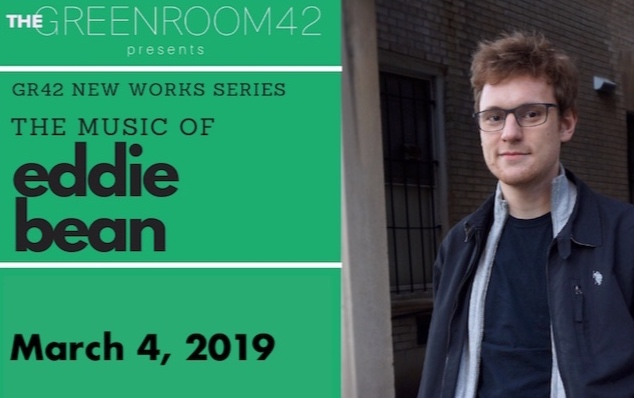 March 4, 2019 9:30pm Emily is teaming up once again with composer Eddie Bean to showcase some of his newest work!
Emily will be performing in a benefit concert on March 15 to raise money for the University of Texas MD Anderson Cancer Center. She would like to thank Ryan and Austin Jacobs for asking her to be a part of this special evening. .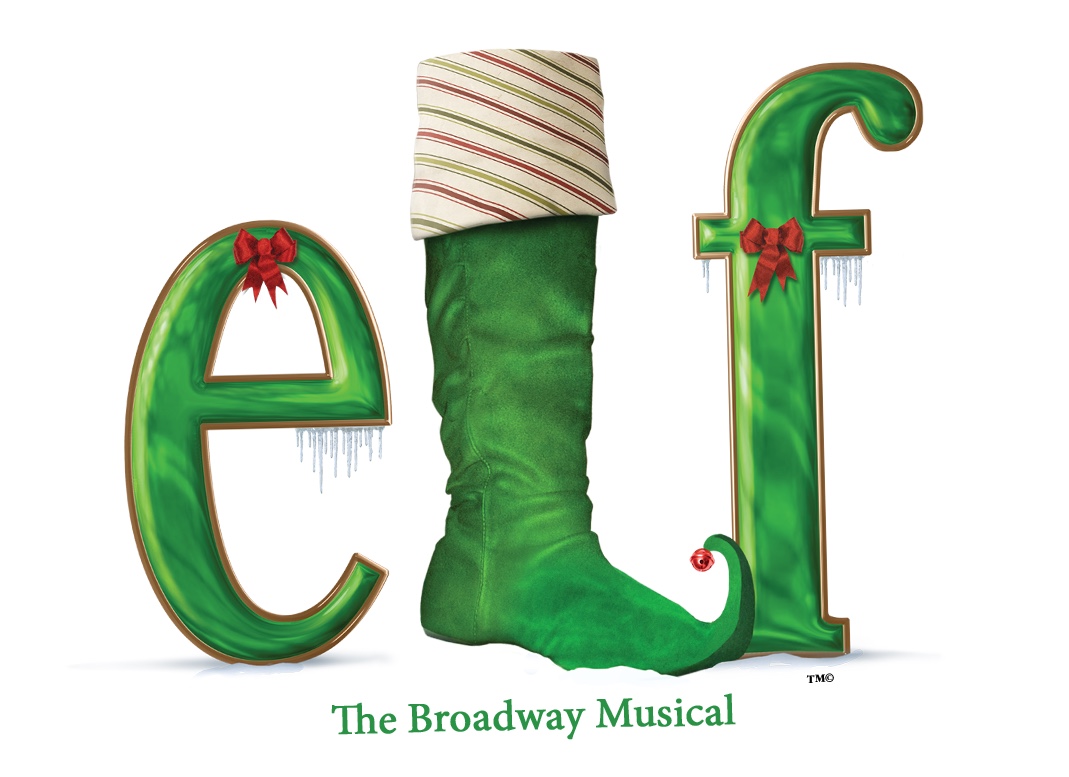 Emily is going be returning to her role as JOVIE in Elf the Musical running at Beef and Boards in Indianapolis, Indiana this Christmas Season!
Emily is heading to New Hampshire to perform in the ensemble, u/s Janet Van DeGraph and assist choreographer Kirby Ward at the Peterborough Players.
Elf: Equity National Tour and Madison Square Garden
CLICK HERE to read Playbill's official announcement of the full cast for this years equity national tour.
CLICK HERE to see photos of Emily as "Destiny" in Edward Bean, and Ellen Jacobs new musical performed at the Emerging Artists Theater New Work Series.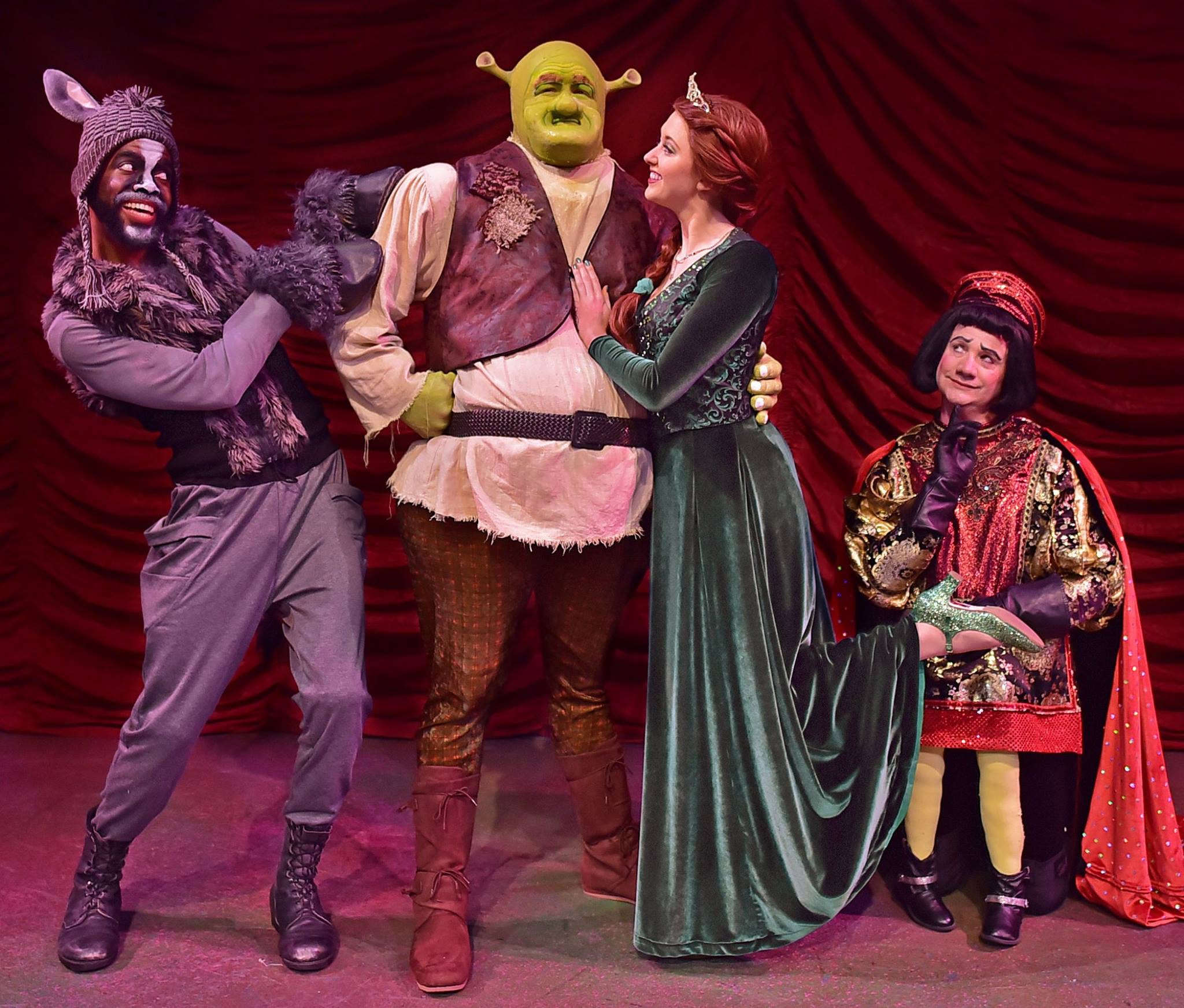 CLICK HERE to see photos and video of Emily as princess Fiona in "Shrek the Musical" at Beef and Boards.
Emily is thrilled to be signed with THE MINE Talent Agency.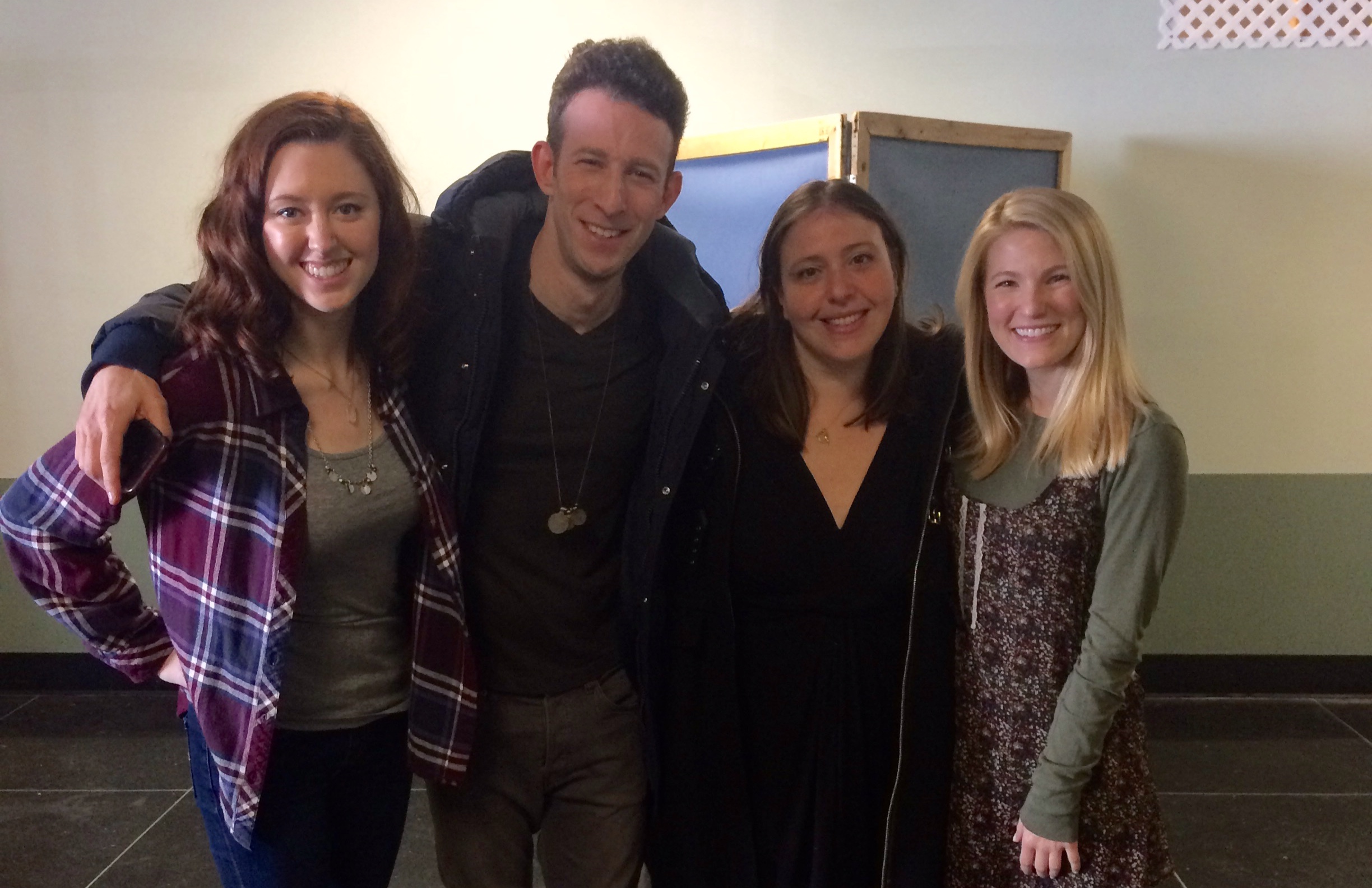 Emily is now SAG-AFTRA eligible after performing in the choir of the RISE pilot on NBC. Directed by Mike Cahill. Special thank you to Terrific Talent and Tom Kitt for the opportunity.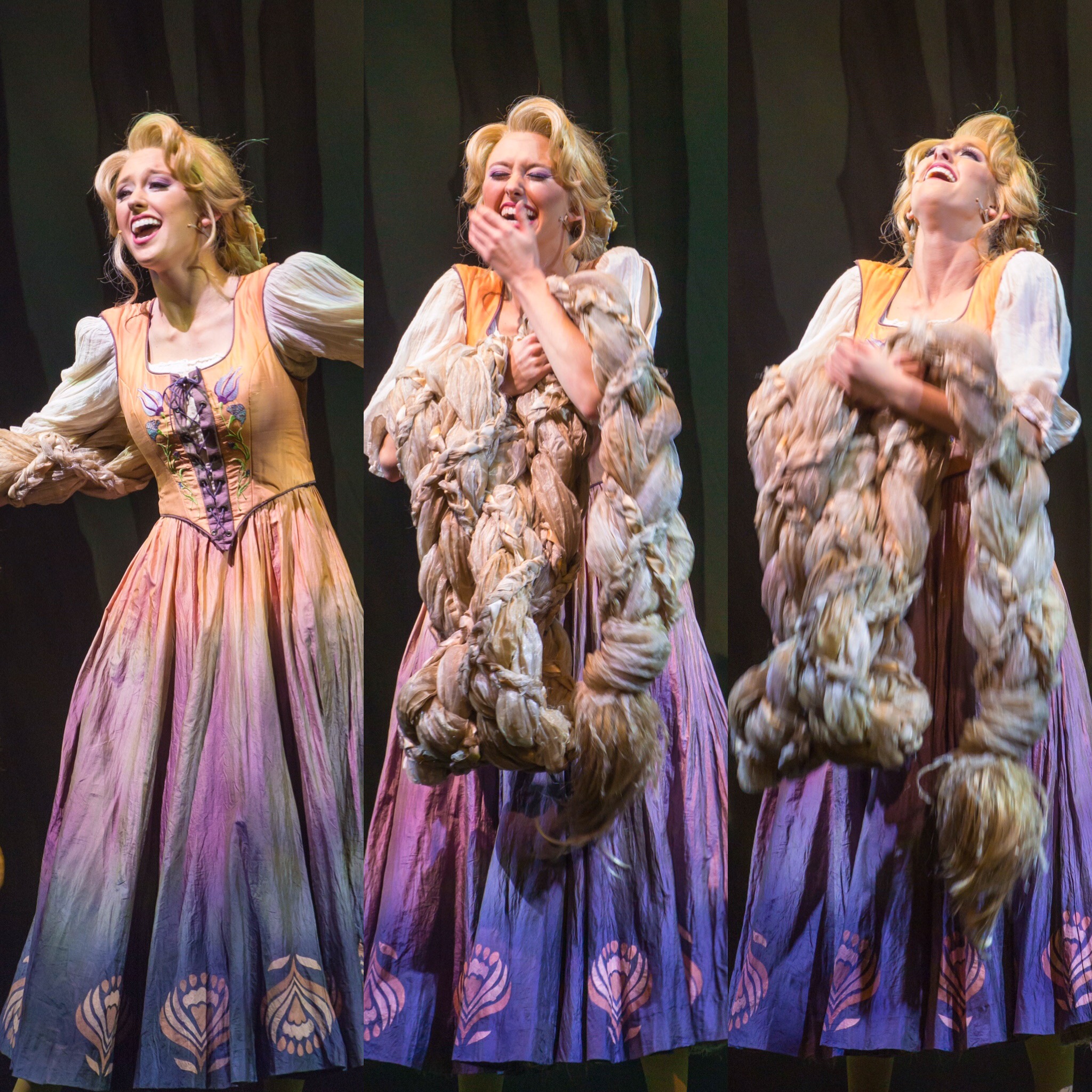 Emily is thrilled to be portraying Rapunzel in Tangled the Musical.
"TANGLED weaves a fantastical tale on the Disney Magic cruise ship"
LA CAGE: GOODSPEED OPERA HOUSE
Emily is thrilled to be joining this tremendous cast at Goodspeed Opera house this summer in La Cage Aux Folles. She will also be joining the Actor's Equity Union. Special thanks to Paul Hardt and the entire Goodspeed creative team.
Emily is teaming up with NCTC bringing theater to young audiences. Click below to see B-Roll of her portrayal as Cindy the Snail.
"…making strong impressions with singing and dancing…" The old Gumbie Cat is pegged as "one of the strongest musical numbers in the show"
"Tucker manages to be both tough and feminine as the feisty cowgirl Polly….especially when they're doing Fred Astaire and Ginger Rogers proud on the elegant, beautiful ballroom swoon of "Shall We Dance."
"Tucker's performance came through as an authentic representation of a transformation we could all possibly use this holiday season. Set aside cynicism and embrace joy, whatever it takes."
"Playing his romantic interest – Jovie, is Emily Grace Tucker. She displays her own impressive set of vocal and dance talents and is an ideally jaded foil for Buddy's wide-eyed nature."
Emily Tucker, who played Buddy's love-interest Jovie, also turned in a strong vocal and acting performance, shining as she sang "A Christmas Song" with Higgins and company and a solo in "Never Fall in Love."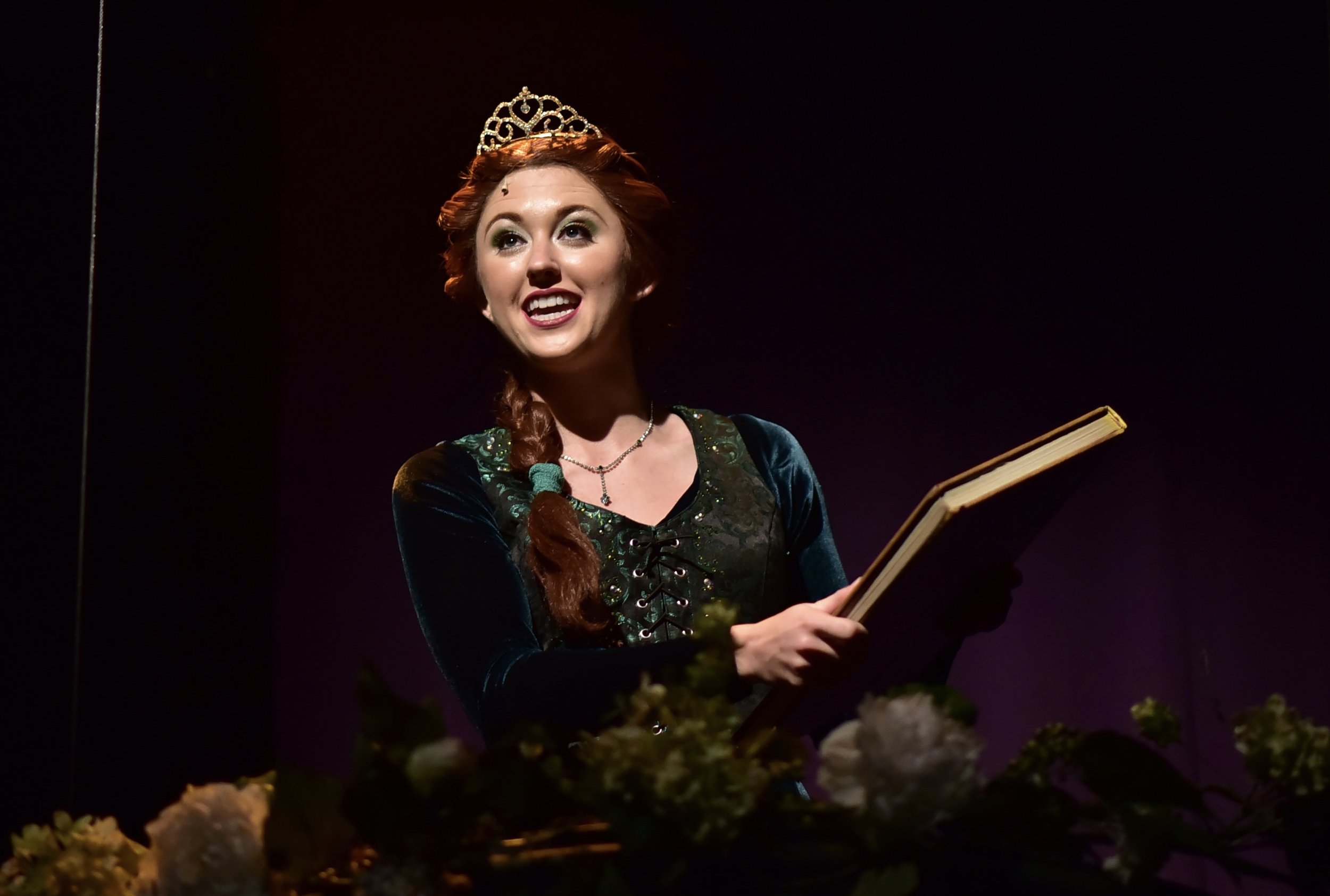 "You won't find a one-dimensional damsel in distress in Emily Grace Tucker's role as Princess Fiona. She's a fiery female who values tradition, but has her own complexities that lead her down another path. She holds her own alongside the boys, and her singing stands out".
Watch a "wide-eyed Rapunzel chase her dream of 'seeing the floating lanterns'".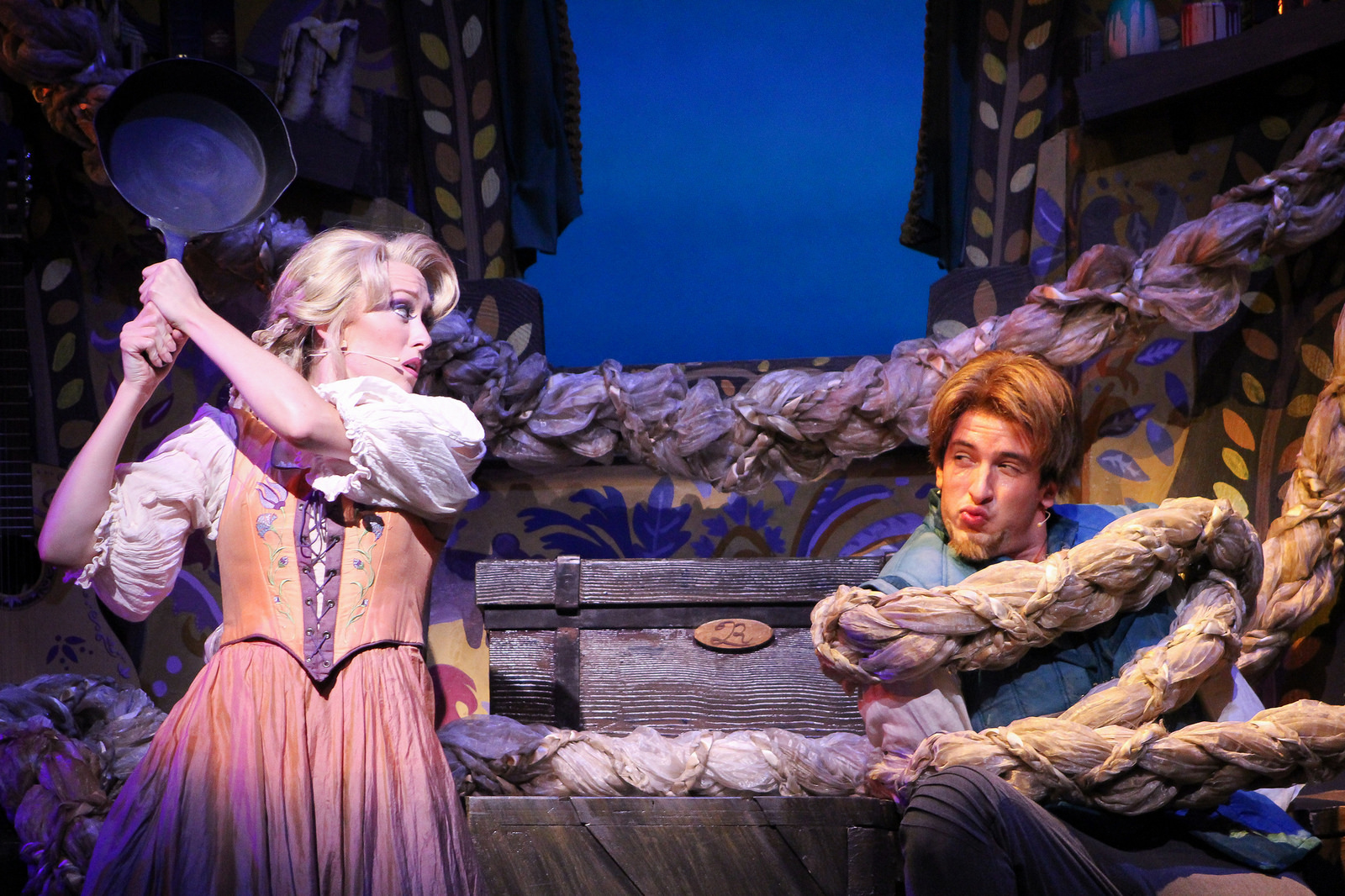 NEWS 6 reporter, Amanda Castro goes behind the scenes of Tangled the Musical.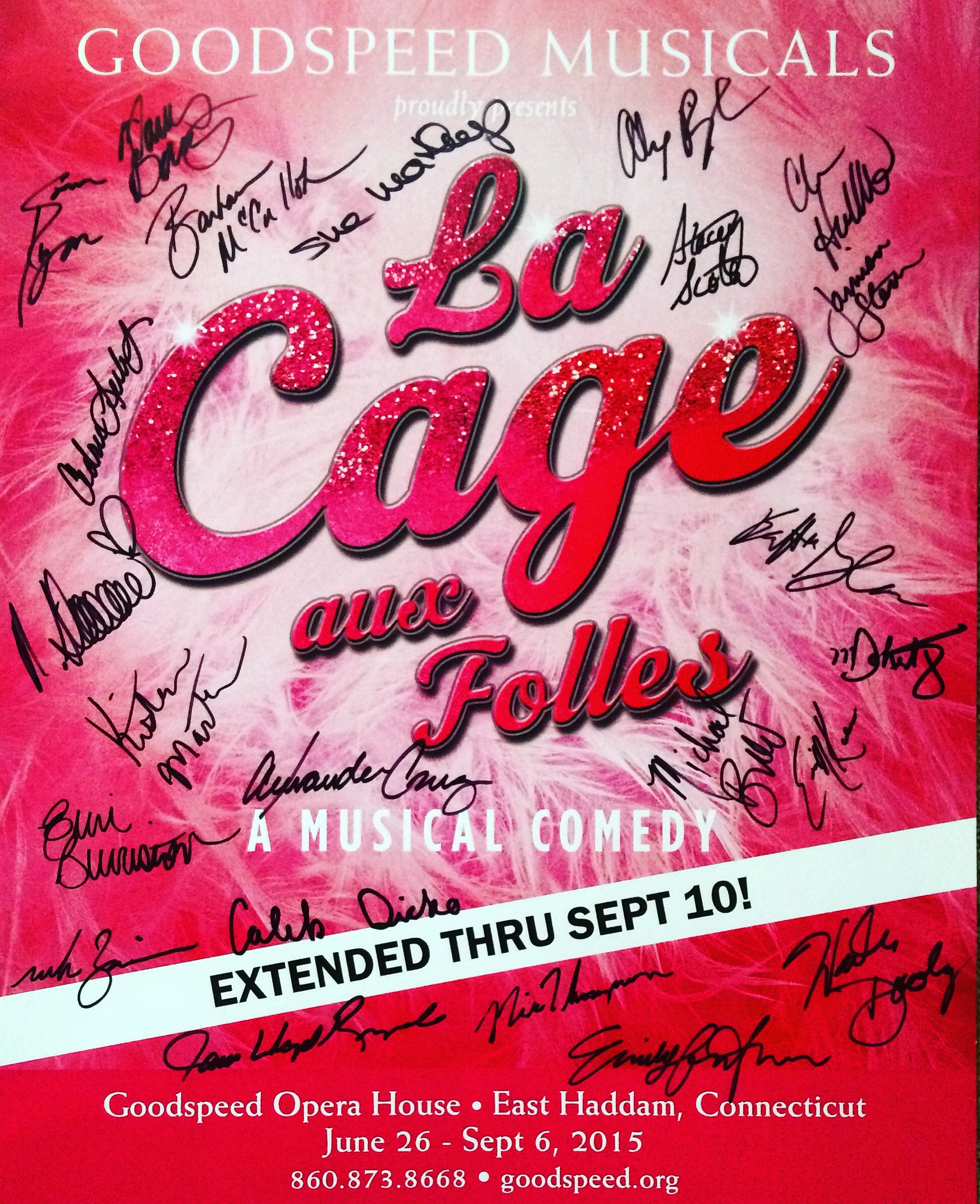 "La Cage thrives because it is old-fashioned, and that is not a flaw to hie but a characteristic to embrace"
"As the spunky heroine Polly, Emily Grace Tucker had vocal chops, tons of energy and moved like a dream in the dance sequences."